Welcome to Horizon Accountants, Certified Public Accountants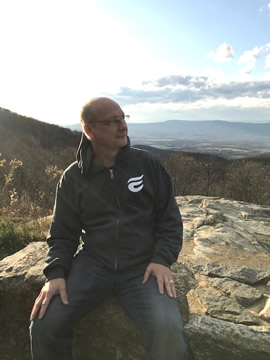 It's time to look to the future
When I was in high school they gave us a survey test that would group our highest occupational possibilities in what was known as the Kuder Occupational Survey. My second highest score was Certified Public Accountant. I took bookkeeping in high school and rather enjoyed it. I would go on and graduate with a double major in Accounting and Business Administration from Eastern Mennonite College (now University). I began to work at S.B. Hoover and Company right out of College and the partners there were most gracious to me. I learned much from each one. To this day I have fond memories of that learning time.
Ever since I entered public accounting I enjoyed working on tax returns and researching complex things. I became an expert on Alternative Minimum Tax and financial institutions as I worked on bank audits. Tax season was fun for me and still is today. My plans included becoming a partner and taking care of my clients. Well things did not go just like that but I did have a chance of a lifetime in buying Vernon Graber's tax practice on February 4, 2003 (my birthday) and launched out on my own September 1, 2003. I will be entering my eighteenth year as owner of Horizon Accountants.
Looking back I have no regrets at all. I am doing what I always dreamed I would do. I am thankful for the trust my clients have shown to me over the years. I can honestly say I enjoy getting up each and every day to come to work. Each day is a little different and when tax season comes it energizes me. Some say our staff is so pleasant and relaxed that it is quite a place to come and be part of, if you are a Horizon client.
Listen to Lawrence on the local NPR broadcast April 13, 2012.
See COV19 Proc (under tax info drop down tab) for upcoming 2021 Tax Season and how to prepare and our safety procedures.