Welcome to Horizon Accountants, Certified Public Accountants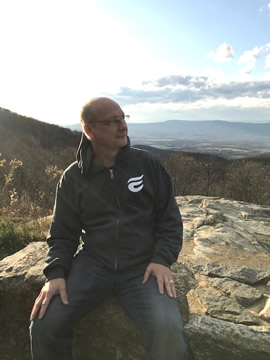 It's time to look to the future
When I was in high school they gave us a survey test that would group our highest occupational possibilities in what was known as the Kuder Occupational Survey. My second highest score was Certified Public Accountant. I took bookkeeping in high school and rather enjoyed it. I would go on and graduate with a double major in Accounting and Business Administration from Eastern Mennonite College (now University). I began to work at S.B. Hoover and Company right out of College and the partners there were most gracious to me. I learned much from each one. To this day I have fond memories of that learning time.
Ever since I entered public accounting I enjoyed working on tax returns and researching complex things. I became an expert on Alternative Minimum Tax and financial institutions as I worked on bank audits. Tax season was fun for me and still is today. My plans included becoming a partner and taking care of my clients. Well things did not go just like that but I did have a chance of a lifetime in buying Vernon Graber's tax practice on February 4, 2003 (my birthday) and launched out on my own September 1, 2003. I will be entering my twentieth year as owner of Horizon Accountants.
Looking back I have no regrets at all. I am doing what I always dreamed I would do. I am thankful for the trust my clients have shown to me over the years. I can honestly say I enjoy getting up each and every day to come to work. Each day is a little different and when tax season comes it energizes me. Some say our staff is so pleasant and relaxed that it is quite a place to come and be part of, if you are a Horizon client.
Listen to Lawrence on the local NPR broadcast April 13, 2012.
Businesses that receive $10,000 in cash from a customer must file form 8300 within 15 days of receipt of the cash payment. Failure to file by ignoring it brings expensive fines!
A New Change in Our Tax Season
We have grown over the past 20 years and now regrettably reached our capacity of what we can do during a compressed tax season. We want our tax clients to have a satisfying tax season experience each year. We value each one and with this expectation comes a limit of how many clients we can adequately serve. As of October 15, 2022 we have around 5-8 open spaces for the upcoming tax season. After that we will need to put new clients requesting space on a waiting list.
During the months of May to December we do have space for business advising, financial analysis, transaction structuring, tax review and directional counsel for families and businesses.